Are you interested in photography but don't know where to start? If you are ready to take your photography beyond your smartphone, but don't know where to start with your camera purchase, Schiller's has the class for you. In "How to Buy a Camera" we will introduce students to the different styles of photography, different variations in the cameras, and their purposes – so you can make an educated purchase. In this blog, we have highlighted 10 main points of our professional course to help every aspiring photographer in making a camera selection. To learn even more about selecting the perfect camera for your photography needs, register for our "How to Buy a Camera" course. Click to read more…
1. Before You Buy a Camera
What are you going to use the camera for? Ask this question of yourself before you buy a camera. Do you want something that will take better photos than your phone or do you want to get into photography as a hobby or business?
What is your budget? If you are starting this as a hobby, you may not need a professional grade Digital Single Reflex Lens (DSLR) camera but you may want to get something that will allow you to grow into a DSLR. Or you may just want something to bring with you for better snap shots than your flip phone does.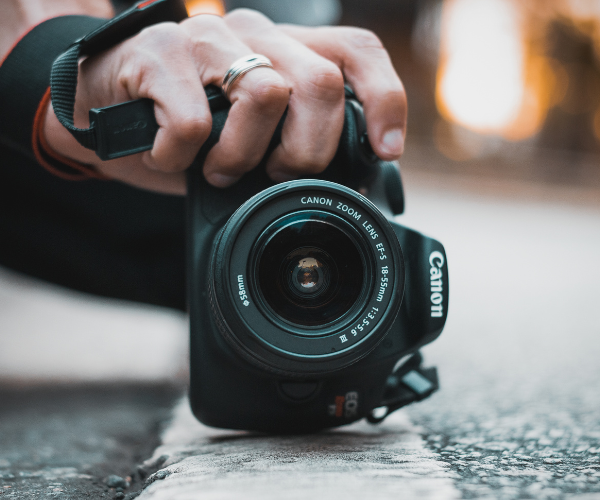 Point-and-Shoot: These are great for snap shots and traveling light on vacation. They offer optical zooms that can't be matched by a cell phone.
Bridge Camera: like the Nikon P1000: These are a little bigger than a Point-and-Shoot and will offer more features, mainly better zoom and telephoto capabilities. They are also a one-piece unit, which makes them easy to keep the sensor clean and there's no need for space for extra lenses. The Nikon P1000 will outperform all but the top of the line professional cameras with multi thousand-dollar lenses. Great for birding!
Interchangeable Lens Cameras – DSLR & Mirrorless: Unlike bridge cameras, these cameras allow you to use different lenses so you have more creative options.
APS-C (and micro 4/3) vs full frame vs medium-format: Cameras come with different sized sensors (the digital film).When someone says full frame they mean the sensor is the same size as a 35mm film negative. APS-C and micro 4/3 have sensors smaller than a 35mm film negative and medium-format are larger. This will matter when you are buying lenses as well as when you are considering which camera you want to buy. The smaller sensors can have the same number of pixels as the full frame, the pixels are just smaller. Technically this means a smaller sensor will not capture an image quite as well as a full frame but it really only matters at the extreme, like taking photos of the Milky Way.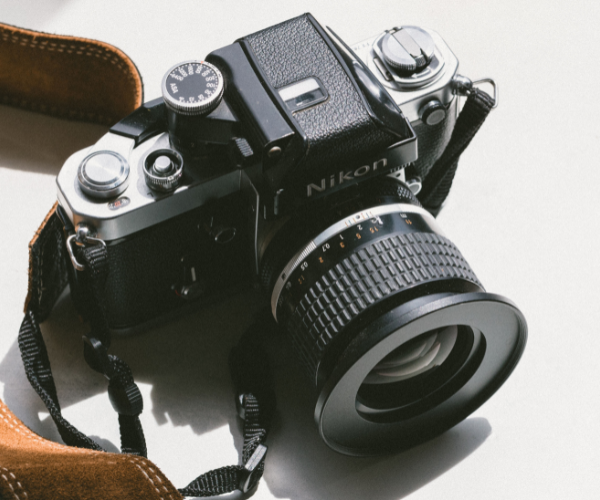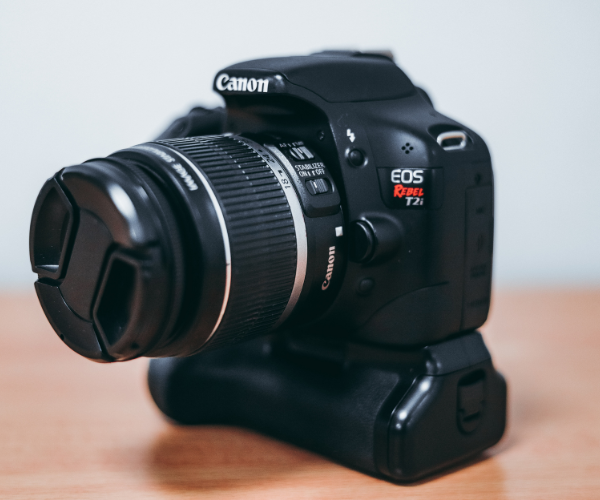 Traditional DSLR Cameras have a mirror inside them that allows you to see through the lens so you see what the picture framing will look like. Mirrorless Cameras use a sensor that captures your image as a video feed to the Electronic Viewfinder (EVF).
Size: DSLRs are much larger in size and weigh more. For people with big hands, the larger cameras feel better in our hands. A Mirrorless Camera will generally be smaller, lighter, and better for traveling.
Battery life: Mirrorless Cameras use smaller batteries (because the camera body is smaller) and the viewfinder is electronic, which means you will go through batteries faster. It is advised to carry a spare with you when shooting with a Mirrorless Camera.
Optical vs Electronic Viewfinder: The optical viewfinder will save you on battery power, however, an electronic viewfinder has the advantage that it can be set to show you exposure of your image before taking the photo.
File size, or MegaPixel (MP) is what most people first look at when buying a camera. The higher the MP, the sharper the photo will look and the larger you can print. It also corresponds to the price of the camera. ISO is a key performance factor to consider when buying a camera. It essentially dictates how your camera will perform in low light situations. The higher the number, the less light you will need. Unless you are going to go out and shoot sporting events or wildlife, frames per second (fps) should not be your main concern. However, if you are going to shoot those things, FPS will increase the chance of "getting the perfect shot."
5. The Mega Pixel Myth and Reality
There are some who chase after more megapixels but the truth is a 20mp camera will give you plenty of information to 20"x30". In some cases, more pixels can hurt. In low light, a full frame sensor with fewer pixels will have less issues with digital noise than a crop sensor with more pixels.
If it is too heavy or doesn't fit well in your hand, then you will be less likely to take it with you. This is a major benefit of an in-person camera store shopping experience. You can hold the camera and see how it feels in your hands. However, please don't come in and then buy online, we can't stay in business and if you find a new camera cheaper online it is probably grey market and you will not be able to get it serviced. Camera manufacturers set the price, not the stores.
7. Interchangeable Lenses
If you decide to purchase a camera where you can change lenses, you open up a big box of choices. There are prime lenses that are just one focal length. Lower numbers, like 15mm, are wide angle and will show more in your photo. Great for landscapes. Around 50mm is "normal" and what our eyes see. Over 85mm is considered telephone and this is like a telescope, it brings far subjects closer. Great for taking photos of bears in the wild when you want to stay a safe distance from your subject. After prime there are zoom lenses and they come in all different lengths. Primes are usually smaller, lighter, and better in their image quality than zoom but will not give you the flexibility. Zooms allow you flexibility with fewer lenses to carry around. There are also lenses made just for APC-S cameras that will not work on full frame cameras. Full frame lenses work on both, but they are generally more expensive. One thing I like to tell people is "you buy a camera, but you invest in lenses." Lenses last longer than the body and I often recommend, if you think that one day you may buy a full frame camera, only buy full frame lenses.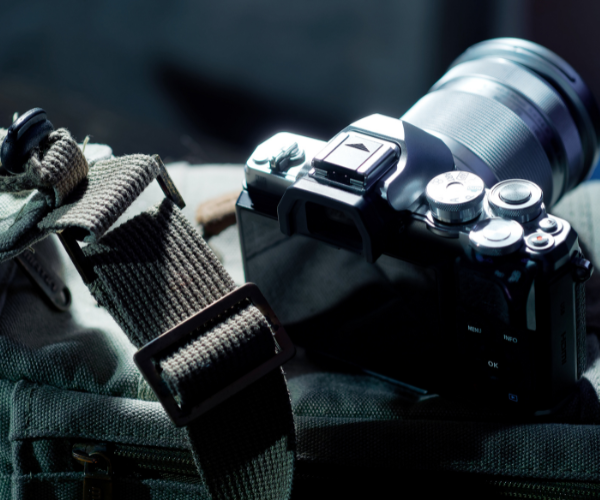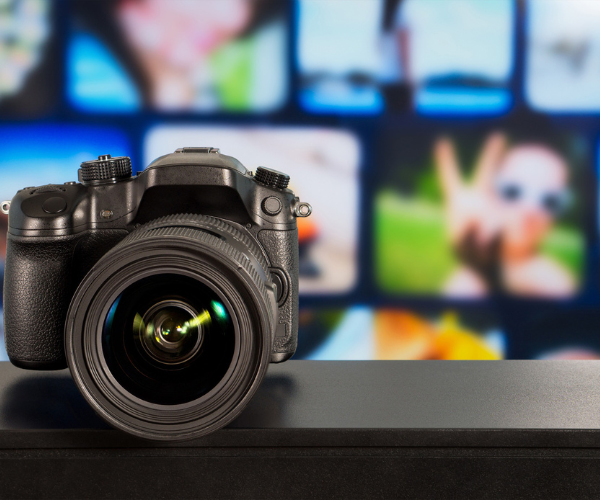 This helps reduce camera shake. There is in body image stabilization (IBIS) and lens image stabilization (Canon lenses rock this.) Image stabilization can really come in useful in low light.
Most all digital cameras these days will allow you to shoot some video. If you think you are going to shoot a lot of video, be sure to do some research first. However, if you just may capture some special moments, you should be fine with any camera made within the last 5 years.
Shooting Mode: Most cameras have Mode settings. These are the basic modes; M for manual, A or AV for aperture priority, S or SV for shutter speed priority, P for program, and AUTO (in green letters) for fully automatic. These are all designed to allow you as the photographer to choose the shutter speed and aperture used to take a photo. Our class on "Photo Fundamentals" or the "Art of Photography" will go deep into how and why you would want to control these functions. Most of the consumer cameras also have a scene setting. This is fully automatic like the AUTO setting, but it allows you to tell the camera what you are shooting like sports, close-ups or other scenes. The camera will adjust for the scene to give you better photos.
RAW vs Jpeg: Jpeg can be used for almost anything. Sharing on social networks, emailing, and printing. They are smaller than RAW images and you will not need to do anything to them. RAW, on the other hand, will need to be processed by a photo editing program like Lightroom or Photoshop. Then why shoot in RAW? Jpeg compresses a photo. Basically, it gets rid of information the computer doesn't think you need. RAWis all the data from the camera's sensor. It allows for more detail, mostly in the dark and light areas.
Wifi & GPS: Wifi on your camera is made to transfer a few images to your phone so you can share them right away. On some cameras, it allows you to control and take photos using your phone as a controller. Additionally, some cameras put GPS tags where you took the photo. I'm not a big fan of GPS mainly because it is always on and uses a lot of battery power, however, I can use the GPS from my phone and Wifi of my camera if I want to tag an image.
There is Weatherproof, dust-proof, and freeze-proof; then there is waterproof: Weatherproof is not waterproof. If you are going to be out in bad weather or dusty places, spend the money for a camera that is well sealed. Just remember, it is not waterproof. If it falls in a river, it will be ruined (and I hope you purchased a MAC warranty). There are waterproof cameras that are designed to go underwater and or cases made for your camera that allows them to go underwater like for scuba divers.
While there are many things to consider when purchasing a camera, the experts at Schillers are always prepared to educate you on features, tips & tricks, and anything else before you make the decision. We offer in-store consultations with our trusted team members to help simplify the process. In addition, if you want to learn more about purchasing a camera, or any of our professional class topics, register for an expert-led introductory photography course today!